SEN Provision and Support
Mrs Mason is our School SENDCo. She can be contacted through the school email address:
postbox@whitehall-i.walsall.sch.uk
or the office phone:
01922721991
Please read our annual SEN Information Report. Click the Link below.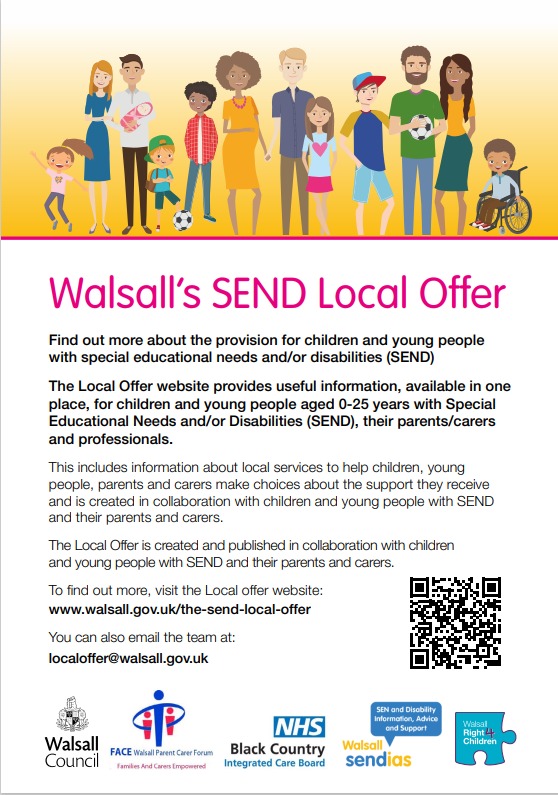 For information about help that Walsall Council can provide for children with special educational needs and disabilities, see:
'The Walsall Education Local Offer'.
Also see the following pages on the council's website:
For Courses and learning opportunities to help you understand and support your child's special educational needs; click on the bars below: