Curriculum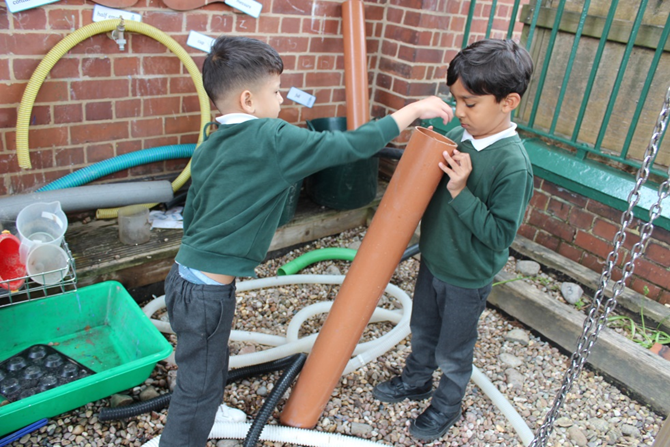 Here at Whitehall Nursery and Infant School we follow the statutory requirements of the National Curriculum 2014 and the 2020 Early Years Framework and use engaging experiences and opportunities which best meet the learning and developmental needs of the pupils in our school.
We are always adapting our curriculum to ensure it is broad and balanced and builds on the current knowledge, understanding and skills the children have, as they progress through each Key Stage.
Our curriculum is fun, exciting and meets the unique needs of our children at Whitehall. Which means it is relevant to them; to who they are now in our community and to whom they can become in our World!
The aim of our curriculum is for pupils to have the skills that are needed to be successful, independent and motivated learners in readiness for their next stage of education.
Please read our Remote Learning Policy to see the provision we provide should it become necessary.
Nursery Curriculum Overview
Nursery Curriculum Overview 23-24.pdf
Reception Curriculum Overview
Reception Curriculum Overview 23-24.pdf
Year 1 Curriculum Overview
Year-1-Curriculum-Overview-23-24.pdf
Year 2 Curriculum Overview
Year-2-Curriculum-Overview-23-24.pdf
In the mornings we deliver Maths, English, Phonics and Reading and the afternoon we teach the other foundation subjects and RE and call it our Creative Curriculum. This delivers them as separate subjects linked together through exciting themes and projects.
Take a look at each individual curriculum subject to see how we deliver it across the school and the progression of skills and knowledge from Nursery through to Year 2. These progression documents show what children need to learn (know) in each year group and then remember (retain) in order to help them develop their learning in the next year group.
Having our own Nursery means we can start our knowledge based curriculum, looking at what they need to know and remember, right from the start and develop it progressively through to Year 2. We are also working through our Governing Body meetings to liaise regularly with Whitehall Junior School to ensure that what our children are learning in Year 2 is going to support them in Year 3 and beyond.