Somebody stop this boy...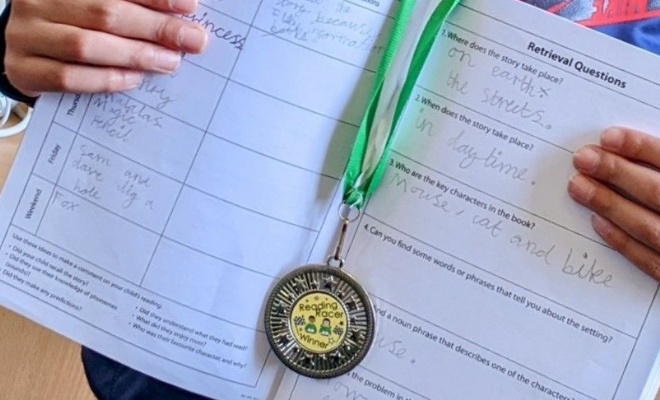 This reading racer is F, A, S, T FAST!
He has already hit the Year 2 spring target for reading 48 books.
Our first silver medal of 2023!
The great thing with this Year 2 pupil is that he also completes a weekly reading activity based on his favourite book of the week. So, not only is his reading getting stronger his comprehension is developing too. We are so proud of him and the great thing is he is proud of himself too!